How Long Does a Roof Last?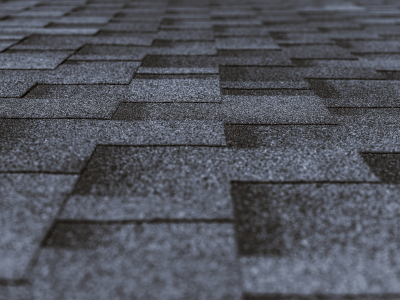 Roofs protect your home or business from the elements. They can also add to the value of your property and make it more appealing to potential buyers.
Knowing how long your roof will last will help you plan for your future expenses and maintenance needs. The lifespan of a roof depends on the type of materials used and environmental conditions.
Materials
The roof over your head is a vital part of the structure that protects everything inside your home. From furniture and carpeting to expensive electronics and the people you love most, your home needs a solid roof to withstand heavy rains, harsh UV rays, and other environmental conditions that can quickly damage a weak or unprotected roof. Fortunately, there are a variety of durable roofing materials that can stand up to the elements for many years.
The type of material your roof is made of and the quality of installation workmanship play a major role in how long it will last. A roof with a thicker, higher-quality material will typically have a longer life expectancy and come with a longer warranty. However, even the most durable roofing materials have a limited lifespan and eventually need to be replaced.
Asphalt shingles are the most popular roofing material in the United States and typically have a lifespan of 20-30 years. This durable, affordable material is resistant to the effects of wind, hail, snow, and extreme temperature changes.
Clay tile and concrete shingle roofs can hold up to 50 or more years of exposure and have a high resistance to rot, insects, and moisture. They are also fire-resistant and able to withstand severe freeze-thaw cycles, making them an excellent choice for the Southwest.
Wood shingle roofs can last 30 to 40 years, but require constant maintenance like annual cleanings and staining. They are susceptible to fungus and insect damage, so regular treatments are important. If they are exposed to intense sun, they may need to be stained regularly as well.
Metal roofs can last anywhere from 40 to 80 years and have warranties ranging from 20 years to lifetime. Most metal roofs are made of steel, but premium metals like copper and zinc can last much longer.
The gauge, or thickness, of the panels in a metal roof also plays a role in how long they will last. Thicker panels are more durable, but they also weigh more and can cause structural problems if your roof is overloaded.
Installation
The lifespan of a roof depends on its material, how it is installed and whether or not it is properly maintained. Provided these conditions are met, the manufacturer's projection of a roof's life span should be exceeded.
A roof's longevity is also affected by the climate in which it is located. In consistently warmer climates, roofing materials last longer than in cooler ones because they do not undergo as much expansion and contraction due to drastic weather changes.
Likewise, a roof's lifespan is also shortened by the type of maintenance and care it receives. Leaks that go unaddressed can quickly add up to expensive repair bills, which will not only shorten the roof's lifespan but will also reduce its ability to insulate a home and protect its inhabitants from the elements.
The signs that a roof is nearing the end of its lifespan can be hard to identify without an inspection, but when they are present, it's important to act as soon as possible. A leaking roof is one of the most obvious indicators, but other signs include sagging in the attic, mold and mildew growth and rusted flashing.
If you are considering replacing your roof, you should be aware that the cost of a new roof can vary significantly depending on the material and style of the old roof. However, the good news is that a high-quality roofing material will last longer than a cheap, less durable material. In addition, high-quality roofing materials will often have a warranty that extends over the expected life of the roof.
Investing in a quality roof is an investment that will pay for itself over time by protecting your home and its contents from the elements. Visit www.owassoroofer.com to schedule a roof inspection so we can help you select a roofing material that will best meet your needs and provide the best value for your money. In addition, a professional will conduct annual roof inspections and address any problems as they arise, helping to prolong the life of your home's crowning glory.
Maintenance
A roof might not be a topic of discussion often, but it is a crucial part of the house that protects the people and things we hold most dear. As such, a roof deserves the best care possible. The longevity of a roof can be dependent on the quality of the materials, the installation process, and regular maintenance.
The climate you live in can also make or break a roof's lifespan. For example, a wood shingle or shake roof can last about 30 years, but it needs consistent maintenance like yearly cleanings, staining and moss prevention to keep it in good condition. Metal roofs, on the other hand, can last for up to 50 years depending on the thickness of the material and weather conditions.
Homeowners and property managers can also help their roofs last longer by identifying and repairing small problems before they become big ones. This is especially important during seasons that are more prone to hail and severe storms. Regular inspections by a certified professional will uncover things that the untrained eye may miss, and can be an investment that pays off in the long run.
Colorado's unpredictable weather can also affect a roof's lifespan. For example, the high temperatures and frequent rainfall can shorten the lifespan of asphalt shingles.
If your roof is starting to show signs of wear and tear, it might be time for a roof replacement. Click Here to schedule a professional assessment of your roof's condition. It's important to know when your roof is due for a replacement so you can plan accordingly and avoid unexpected expenses.
Insurance
The type of roof material a property owner selects will play a big role in how long the roof lasts. For example, asphalt shingle roofs will typically have a lifespan of twenty to thirty years. On the other hand, cedar shakes have a life span of thirty-five to forty years. Additionally, metal roofs are extremely resilient and can last for up to fifty years or more.
The climate and weather that a home's roof endures will also impact how long the roofing material lasts. For instance, severe storms can have a significant impact on a roof's longevity. Extreme heat or cold can cause the shingles to crack and break, while hail and wind can leave divots in the roof and remove protective granules that prevent mold and moisture. Improper installation and lack of routine maintenance are other factors that can shorten a roof's lifespan.
It's important for homeowners and property managers to perform regular maintenance on a roof to extend its lifetime. This includes checking for any signs of leaks, as well as identifying and repairing issues that may have developed during the previous season. Inspecting a roof for damage after a storm is also essential.
Roof leaks can have a serious impact on the interior of a building. If left unaddressed, roof leaks can lead to thousands of dollars in damages over time. Performing regular maintenance on a roof is an essential part of homeownership and protecting your investment.
In addition to maintenance, it's also important for homeowners and property managers to have the proper insurance coverage on their homes. This will ensure that a roof replacement or repair is covered if an unexpected event occurs. At Owasso Roofer, we will work with your insurance company to make sure the proper coverage is in place. They'll also know how to properly inspect a roof, so they can identify any potential damage that needs to be addressed. This will help prevent costly repairs down the road and make your roof last longer.
Roofs protect your home or business from the elements. They can also add to the value of your property and make it more appealing to potential buyers. Knowing how long your roof will last will help you plan for your future expenses and maintenance needs. The lifespan of a roof depends on the type of…
Recent Comments
No comments to show.